China curbs, PM Modi's policies make Indian industrial firms world beaters
中国的限制和莫迪的政策使得印度工业公司成为世界上最好的公司
NEW DELHI: Indian companies are dominating the ranks of the world's best-performing industrial firms as they benefit from neighboring China's pollution crackdown and billions in domestic infrastructure spending.
新德里:印度企业在全球表现最好的工业企业中占据主导地位,因为它们从邻国中国的污染治理以及国内数十亿美元的基础设施支出中获益良多。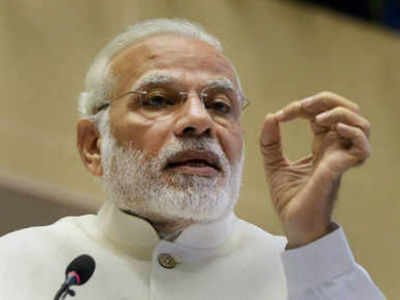 Of the 15 best-performing stocks over five years, eight are from Asia's No. 3 economy and range from graphite electrode makers to equipment providers. Companies such as HEG Ltd., Graphite India Ltd. and Finolex Cables Ltd. have benefited from China's pollution control measures as well as India's pledge to electrify even the remotest village, said Gopal Agrawal, portfolio manager at Tata Asset Management Ltd., which oversees $3 billion in equity funds.
过去五年表现最好的15只股票中,有8只来自亚洲第三大经济体,范围涉及从石墨电极制造商到设备供应商。塔塔资产管理有限公司的投资组合经理戈帕尔•阿格拉瓦尔说,HEG Ltd.、石墨印度有限公司和Finolex cable Ltd.等公司得益于中国的污染治理以及印度为最偏远的村庄提供电力的承诺。
Prime Minister Narendra Modi's focus on electrification has buoyed demand for cables and wires used in the power sector. India added 100,000 circuit kilometers of interstate transmission capacity in the last four years, according to a June 5 statement from power ministry. The nation has also pledged to spend $88 billion this fiscal year on roads, railways and other infrastructure.
印度总理纳伦德拉•莫迪对电气化的关注提振了电力行业对电缆和电线的需求。根据印度电力部门6月5日的一份声明,印度在过去四年里增加了10万公里的邦际输电能力。印度还承诺将在本财年内对公路、铁路和其他基础设施投入880亿美元。
来源:http://jblasi.com/45286.html
Its neighbour to the north meanwhile has tightened emission norms that spurred steel production from electric arc furnaces, which use graphite electrodes to process steel from scrap. With supplies also constrained, graphite electrode producer HEG's stock surged 1,457 per cent last year, outpacing Bitcoin's gains, and has climbed 45 per cent so far in 2018.
与此同时,印度北面的邻国也收紧了排放标准,促使企业通过电弧炉生产钢材,电弧炉使用石墨电极从废钢中提炼钢材。由于供应受到限制,石墨电极生产商HEG的股价去年飙升1457%,涨幅超过比特币,2018年迄今又上涨了45%。
"Graphite is a godsend opportunity from China," said Agrawal, whose firm has the third-largest equity exposure to the industrial sector. "If China relaxes its environment pollution norms, that could negatively impact the party for India's industrial firms."
"石墨是来自中国的天赐良机,"阿格拉瓦尔表示。"如果中国放松环境污染标准,可能会给印度工业企业带来负面影响。"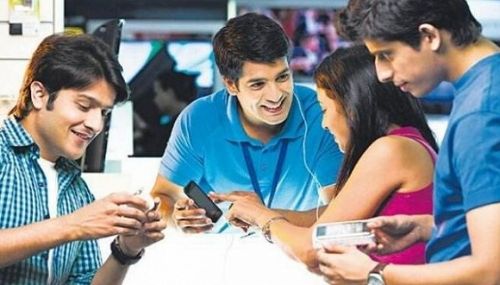 印度时报读者的评论:
AROP

6731

AROP-20 hours ago

Well done Modi. Grab this opportunity to produce more world class cables and let us export in quantity. This will be a best answer to ruthless dumb oppositions.

干得好莫迪。抓住这个机遇多生产一些世界一流的电缆,让我们大量出口。这会是对无情愚蠢的反对派的最好回应。
Gaurav Barman

1672

Gaurav-India-20 hours ago

Commendable!!! India would have overtaken China and US by now if Modi would have started as PM after independence

值得称赞! ! !如果莫迪在印度独立后就开始担任总理,印度现在早就超过中国和美国了
Sudhansu

8595

Sudhansu-20 hours ago-Follow

Amazing development work by current Govt.

现任政府的发展工作真是令人惊讶。
Rahul Gaikwad

4698

Rahul Gaikwad-Pen-19 hours ago-Follow

But congressi family kingdom slave don''t digest indias development under modi government rule.

但国大党家族国王的奴隶无法接受印度在莫迪政府统治下取得的发展。
S Reader

10130

S Reader-Location-20 hours ago-Follow

Pappu will now term this as "Paryavaran Ki Dalali" and attack Modi for only making Indian companies rich and ignoring the Pakistani Industries, which otherwise manufacture terrorists.

拉胡尔现在会抨击莫迪,因为他只让印度公司变得富有,忽视了巴基斯坦的工业,而这些工业造就了大批的恐怖分子。
IndianFirst

49

Indianfirst-20 hours ago-Follow

Good Job Modiji and govt.!!

莫迪和政府,干得好!!
Aayush Khera

6849

Aayush-New Delhi-19 hours ago-Follow

India has got a chance to develop completely
we should utilise it by giving PM modi ji another term

印度得到机会全面发展了。

我们应该再给总理莫迪一个任期好好利用这个机遇。
Rahul Kumar

615

Rahul-Aurangabad-20 hours ago-Follow

Don't C many peoples around Positive news,

不要把好消息传给很多人听
Rakesh Takru

19032

Rakesh Takru-19 hours ago-Follow

Far sightedness of the policies of the Modi ji''s Government making India pride................

这就是莫迪政府的深谋远虑,让印度自豪
Unni K

1420

Unni K-19 hours ago-Follow

Namo and team is working with â Vision for nation â . Not like Parivarik party Congress works for their supreme Family prosperity and Richness.

莫迪和他的领导团队为国家的愿景而努力。不像国大党只为他们的第一家庭的繁荣和富裕而工作。
Raghunathan Othayammadath Melath Raghunathan Othayammadath Melath-Manama, Bahrain-19 hours ago-Follow

It is the need of the time that Modiji continues as India''s Prime Minister till 2024.

莫迪应该继续担任印度总理,起码到2024年。
Otherview

5732

Otherview-Mirror-19 hours ago-Follow

At some point of time India will also need to curb on population and pollution..

将来,印度也会需要控制人口和污染的。
Ankit Jain

369

Ankit-19 hours ago-Follow

atleast now people asking that "how can this much development is possible ?"otherwise in congress rule they used to say "how can this much curruption is possible?"

至少现在人们会问,"怎么可能有这么大的发展?"而在国大党统治时期,他们经常会问:"怎么会有这么严重的腐败?"
Allen Pais

10053

Allen-19 hours ago-Follow

Times and BJP are both fooling the public.

印度时报和印度人民党都在愚弄公众。
Santimay Basu

3647

Santimay Basu-New Delhi-17 hours ago-Follow

Pappu will call this also as "bizare". He cannot think beyond his nose.

拉胡尔会说这很"奇怪"。他一点远见都没有。
Shanmuga S

1434

Shanmuga S-15 hours ago-Follow

A man and his party, who do not care whether they win in the next election or not, but do their best for the nation...!
Commendable...!!
True nationalism will win...!!!

有个人和他的政党不关心能否赢得下次选举,单纯为了国家尽他们最大的努力…

可圈可点! !

真正的民族主义终将赢得胜利! ! !
Indian

3186

Indian-20 hours ago-Follow

What is this, a paid news? This doesn't look like a news, but an election campaign notice!!!

这是什么,付费新闻? 这看起来不像是新闻,而是选举活动的公告!!
John Doe

259

John Doe-20 hours ago-Follow

Excellent..China is mending its mistakes and clamping down on pollution and we are celebrating addition of more capacity turning a blind eye to environmental concerns . God save India.

很棒. .中国正在弥补自己的错误,遏制污染,而我们在为新增的产能欢呼,对环境问题视而不见。愿神保佑印度。
Rajeev S

9329

Rajeev S-Jhumri Talaiyya-15 hours ago-Follow

Modi for next 10 years,

莫迪应该再连任10年。
Sundeepoctroi8 S

57

sundeepoctroi8 S-14 hours ago-Follow

Come on all you guys, y the hatred between us, let all of us be SMART INDIANS AND NOT IDIOTIC PARTYMEN.

印度同胞们,忘了我们之间的仇恨吧,让我们都成为聪明的印度人,而不是愚蠢的党派人士。
Radhakrishnan PP PP

870

Radhakrishnan PP PP-17 hours ago-Follow

india would have become a top economy if right industrial policies were followed by nehru dynasty after

如果尼赫鲁王朝遵循正确的产业政策,印度早就成为世界上最大的经济体了
Jana2504

5970

Chennai-18 hours ago-Follow

Many here like me r supporting Modi for another term. But many in general seem lured by freebies and negative media publicity. So will the general public vote for BJP next term.

许多像我这样的人支持莫迪连任。但也有许多人似乎被免费赠品和负面媒体宣传所吸引。印度民众会投票给人民党吗?
Sameer Sameer

1571

Sameer Sameer-17 hours ago-Follow

Give him another term he will change everything

再给他一个任期,他会改变一切
John Deepak DSouza

372

John Deepak DSouza-16 hours ago-Follow

Well done Modiji! We got your progress report! Attended parliament 19 times in last 4 years! Attended 800 rallies in the same time! Wow! We have a 18 hour per day working PM!. See how still blind bakhts commenting! Shameless fellows!

做得好,莫迪! 我们收到你的进度报告了!你在过去的四年里参加了19次议会! 还参加了800场集会!哇!我们有一位每天工作18个小时的总理! 让我们看看那些盲目的印度人是怎么评论的!你们这些无耻的家伙!
Pkm

22150

Pkm-Lagos-18 hours ago-Follow

Such beautiful articles are coming in hoardes as the 2019 D-Day approaches. Hahaha

2019年的大选日益逼近,这种美文会大量出现的。
Pkm

22150

Pkm-Lagos-19 hours ago-Follow

Another funny news. What about Videocon which is bankrupt thanks to demonetization. Hahaha

这又是一个有趣的新闻。因为废钞令而破产的创视通怎么说?哈哈哈
Gauravdeep Thakur

1753

Gauravdeep-8 hours ago-Follow

I'm really proud to have you as our Prime Minister. GROW INDIA GROW
I urge all the citizens of India to vote for Mr. Modi in 2019 election.
jai hind

我真的很自豪有你作为我们的首相。发展吧印度

我敦促所有印度公民在2019年选举中投票支持莫迪。

印度必胜。
Raj Phani

102

Raj Phani-10 hours ago-Follow

Modi ji ids the best PM India ever had. He has proved his honesty I''m improving India. Long live jil

莫迪是印度史上最好的总理。他用行动证明了他的诚实:我正在改善印度。莫迪万岁
Somadri Ghosh

91

Somadri-Bangalore-15 hours ago-Follow

happy to hear this news..thumbs up to PM Modi on this case

听到这个消息我很高兴。在这个问题上我要赞一下莫迪总理。
Pradeep Sarda

54

pradeep sarda-17 hours ago-Follow

There is saying " dogs bark on an majestic elephant"
The elephant doesn''t care, and moves on .
And elephants have tremendous memory.

有句谚语说道,"小狗冲着大象瞎叫唤"

大象根本不在乎,继续往前走。

但大象拥有惊人的记忆力。
Shivam Agrawal

23

shivam agrawal-18 hours ago-Follow

At least indian industries are developing not foreign one . And pappu says modi only want development of few industries. Pappu forgot about in inc time after independence congress supported development of foregn industries instead of indian industries

至少印度不是在发展外国工业。拉胡尔说,莫迪只希望发展几个产业。但拉胡尔忘了,国大党在印度独立后就是支持发展外国工业而非印度工业