Chinese tech investment in US is next target in Trump's crackdown: Reports
贸易战报道:中国在美国的科技投资将是美国下一打击目标
WASHINGTON: President Donald Trump is set to announce new measures this week to target growing Chinese investment in key technologies in the US, according to media reports, which could further escalate the trade war between the world's two largest economies.
华盛顿:据媒体报道,美国总统唐纳德•特朗普本周将宣布新的措施,打击中国对美国关键技术日益增长的投资。据媒体报道,这可能会进一步加剧全球两个最大经济体之间的贸易战。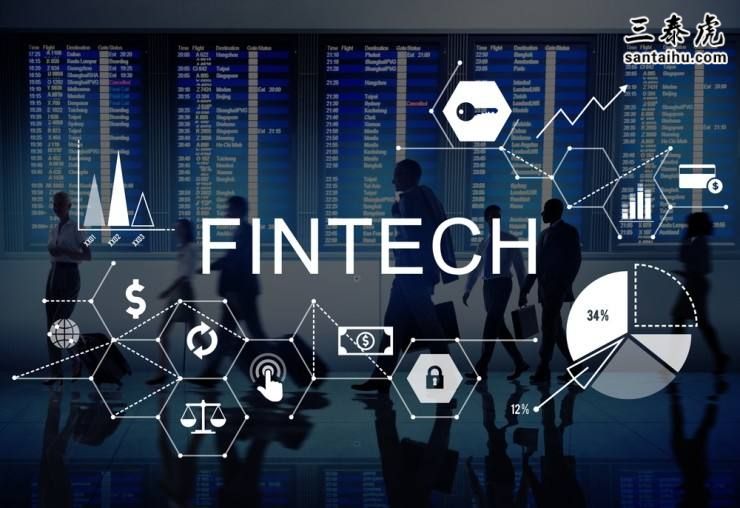 The measures are part of the same broad US move to confront Beijing over its unfair trade practices as the tariffs on $50 billion of Chinese goods that the Trump administration detailed earlier this month, the reports said.
报道称,这些措施与特朗普政府本月早些时候针对500亿美元中国商品征收的关税一样,都是美国针对中国不公平贸易行为采取的一系列行动的一部分。
China has vowed to strike back in equal measure against the tariffs , the first wave of which are due to take effect July 6.
中国誓对关税进行同等力度的反击,首批关税将于7月6日生效。
President Trump plans to ratchet commercial tensions higher by barring many Chinese companies from investing in US technology firms, and by blocking additional technology exports to Beijing, The Wall Street Journal reported, quoting people familiar with administration's plans.
《华尔街日报》援引熟悉美国政府计划的人士的话报道称,特朗普总统计划阻止多家中国企业对美国科技公司的投资,并阻挠对北京的技术出口,从而加剧商业紧张。
The twin initiatives, set to be announced by the end of the week, are designed to prevent Beijing from moving ahead with plans outlined in its 'Made in China 2025' report to become a global leader in 10 broad areas of technology, including information technology, aerospace, electric vehicles and biotechnology, it said.
将在本周末宣布的双重举措,旨在防范北京"中国制造2025"计划,中国报告中称,中国要在10个技术领域达到全球领先地位,包括信息技术、航空航天、电动汽车和生物技术。
The Treasury Department is crafting rules that would block firms with at least 25 per cent Chinese ownership from buying companies involved in what the White House calls "industrially significant technology."
美国财政部正在制定相关规则,禁止中国股权高于25%的公司收购涉及白宫所称"工业重大技术"的公司。
The White House has said previously that details of the investment restrictions, as well as "enhanced export controls" limiting Chinese acquisition of US technology, will be announced by June 30.
白宫此前曾表示,关于投资限制以及限制中国收购美国技术的"强化出口管制"的细节将在6月30日之前宣布。
The possible restrictions of Chinese investments in the US come at a time of rapidly declining Chinese investment in the US. It plunged more than 90 per cent in the first five months of 2018 compared with the same period a year earlier, CNN quoted a report last week by Rhodium Group, a research firm that tracks Chinese foreign investment.
在可能限制中国在美投资之际,中国在美投资正迅速减少。美国有线电视新闻网上周援引研究公司荣鼎咨询公司的一份报告称,2018年前5个月,中国在美投资额的跌幅超过90%。荣鼎咨询是一家追踪中国境外投资的研究公司。
Rhodium linked the sharp drop to tougher scrutiny of Chinese acquisitions by US regulators and China's own restrictions on outbound investment.
荣鼎咨询将这一暴跌归因于美国监管机构对中国企业收购的严格审查,以及中国自身对海外投资的限制。
Under the Trump administration, Chinese-backed deals have come under more aggressive scrutiny from the Committee on Foreign Investment in the United States (CFIUS), an inter-agency panel chaired by the Treasury Department.
在特朗普政府执政时期,中国资金支持的交易受到了美国外国投资委员会更为严厉的审查。该委员会是一个由美国财政部主持的跨部门委员会。
The committee vets certain deals that could give a foreign investor control of a US business for national security risks.
该委员会对某些交易进行审查,这些交易可能让外国投资者控制美国企业,造成国家安全的奉献。
Chinese investments in the US tech startups had totaled $2.3 billion in 2014, according to the economic research firm CB Insights. Such investments zoomed to $9.9 billion in 2015 but witnessed a dip in 2016, the Politico magazine reported last month.
根据经济研究公司CB Insights的数据,2014年中国对美国科技初创企业的投资总额为23亿美元。据《政客》杂志上月报道,2015年这类投资的金额飙升至99亿美元,但在2016年出现了下滑。
But analysts say China's appetite to buy US firms and technology is still strong. In 2017, there were 165 Chinese-backed deals closed with American startups, only 12 per cent less than the 2015 peak, the report said.
但分析人士表示,中国购买美国公司和技术的意愿依然强烈。报告称,2017年,中国与美国初创企业达成了165笔交易,仅比2015年的峰值低了12%。
Last week, the US Senate defied President Donald Trump by voting to overrule his administration's deal with Chinese telecom firm ZTE and reimpose a ban on hi-tech chip sales to the company.
上周,美国参议院投票否决了美国总统唐纳德•特朗普领导的政府与中国电信企业中兴通讯之间达成的协议,并重新对该公司颁布了高科技芯片销售禁令。
The White House and Congress have been at odds over the ZTE, which makes smartphones and is China's second largest manufacturer of telecom equipment.
美国白宫和国会之间一直对中兴通讯持不同意见。中兴是中国生产智能手机的第二大电信设备制造商。
ZTE was on life support since Washington said it had banned US companies from selling crucial hardware and software components to the Chinese firm for seven years.
自从美国政府宣布禁止美国公司向中兴通讯销售关键软硬部件后,中兴通讯一直奄奄一息。
US officials imposed the ban because of what they said were false statements by the firm over actions it claimed to have taken regarding the illegal sale of goods to Iran and North Korea. ZTE pleaded guilty to those charges in March last year and was hit with whopping fine of $1.2 billion.
美国官员实施禁令的原因是,该公司声称已对向伊朗和朝鲜非法销售的行为作出整改,但其实他们撒谎了。去年3月,中兴对这些指控认罪,并被处以12亿美元的巨额罚款。
Earlier this month the Trump administration gave ZTE a lifeline by easing the sanctions in exchange for a further $1.4 billion penalty.
本月早些时候,特朗普政府放松了对中兴的制裁,作为交换,中兴被处以14亿美元的罚款。
Several US lawmakers have criticised the Trump administration's deal to save ZTE. They were unhappy that the company, which they see as a national security issue, was being used as a bargaining chip in complicated trade negotiations with China.
数名美国议员批评了特朗普政府拯救中兴通讯的协议。他们不高兴的是,该公司被视为国家安全问题,被用作与中国进行复杂贸易谈判的谈判筹码。
印度时报读者的评论:
原创翻译:三泰虎 http://jblasi.com/45424.html 译者:Joyceliu
外文:https://timesofindia.indiatimes.com/world/us/chinese-tech-investment-in-us-is-next-target-in-trumps-crackdown-reports/articleshow/64735057.cms
Anil

18756

Anil-4 days ago

Trump maybe right in imposing on Chinese investments in technology sector as technology can be used by Chinese to beat US which is at present leader in technology skills .

特朗普对中国在科技领域的投资施加压力或许是正确的,因为中国可以利用科技来打败美国,目前而言,美国在技术技能方面处于领先地位。
Sridhar Rao

3841

Sridhar-4 days ago

like modi, the Americans have their strong leader

和莫迪一样,美国人也有他们的彪悍领导
Ashish Kumar

1325

ashish kumar-LOCATION-4 days ago

chinas loan to world bank is 2.9 trillion $ and chinas sale has dipped by 28 % . if this all words which are predicted by trump comes true then most happy persons will be from india and every true indian wants to see china down the line

中国向世界银行提供的贷款是2.9万亿美元,中国的销售额下降了28%。如果特朗普预言所说的话都成真,那么印度将是真正的赢家,每一个真正的印度人都希望看到中国的落败
Rajeev S

9775

Rajeev S-Jhumri Talaiyya-4 days ago-Follow

I usually don''t agree with Trump and his supporters racist agenda but I fully support his actions against China.

我一般都不认同特朗普和他的支持者的种族主义偏见,但我完全支持他针对中国的做法。
Biranchi Narayan Acharya

15918

Biranchi Narayan-Cuttack-4 days ago-Follow

I don't think USA can really check China. Technology can't be blocked. America's sanctions stopped India getting cryogenic engines from Russia. Result was that India able to manufacture own cryogenic engines using indigenous

我不认为美国能真正压制中国。技术是无法阻塞的。美国的制裁让了印度无法从俄罗斯获得低温发动机。结果表明,印度可以自行生产出低温发动机
Asokan Andy

2592

Asokan Andy-4 days ago-Follow

Trump is keeping his promises , one after another

特朗普一个接一个地兑现他的承诺
Gabbar Is Back

5547

Gabbar Is-Mumbai-4 days ago-Follow

US is selfish. But China is very very selfish & hypocrite. So support US in this case.

美国是自私的。但是中国是非常自私和虚伪的。我在这件事上支持美国。
Rajan Rajan

11369

Rajan Rajan-4 days ago-Follow

Sir RG Khan highly condemns this.he says in 10 months bjp no more.chinese are fully welcome in india

拉吉可汗先生强烈谴责这一点。他说,10个月后印度人民党将不复存在。中国人在印度是完全受欢迎的。
Laxminarayan Chandak

228

Laxminarayan-4 days ago-Follow

left China and USA use Indian goods @tech

抛弃中国吧,美国可以购买印度商品@tech
Nation First

1683

Nation-4 days ago-Follow

Trade war between America & China is like Indian & Pakistan word war.

中美之间的贸易战就像印巴之战。
Anonymous

Anonymous-bangalore-4 days ago-Follow

Great news .. at someone stepped up and asked question against Chinese unethical practice regarding intellectual rights.

好消息. .终于有人站出来质疑中国在知识产权问题上的不道德行为了。
Satyendra N Dhanda

7525

Satyendra N Dhanda-4 days ago-Follow

China has mellowed these days is mostly because of fear of US retaliatory action other wise Chine would have been on the neck of all its neighbor-- from Vietnam to Indonesia to India

中国近来行事温柔,主要是因为担心美国采取报复行动,不然中国早就盯上越南、印尼、印度了
Wishindiabest Bird

12795

4 days ago-Follow

Wise decision.

这是明智的决定。
P I G H U N T E R

1544

P I G H U N T E-Ahmedabad-4 days ago-Follow

This trade war will benefit India for sure.

这场贸易战肯定会让印度受益。
Sameer Sameer

2871

Sameer Sameer-4 days ago-Follow

China thinks they are the only smart present in the world, whatever is said about Trump but every one knows that he is a true business man and he always tries to enter in a profitable trade.

中国认为他们是世界上唯一聪明的人群,不管人们怎么说特朗普,但每个人都知道他是一个真正的商人,他总是想方设法进入有利可图的行业。
Sarab Johar

65884

Sarab Johar-4 days ago-Follow

Coming months may be interesting.....

接下来的几个月可能会很有趣……
Bambam Bole

1005

Bambam-4 days ago-Follow

I think trump is very intelligent man. He calls spade for spade. China will lose on high end technology.

我认为特朗普是一个非常聪明的人。他直言不讳。中国将失去高端技术。
Pramod Mishra

2209

Pramod Mishra-4 days ago-Follow

US and China showing muscle to each other and the time comes for India

美国和中国相互秀肌肉,印度的时代到了
Mat

Mat-4 days ago-Follow

Trump stupidity can''t beat Chinese snartness

特朗普的愚蠢无法战胜中国的强硬
Brightsun

2138

Brightsun-4 days ago-Follow

Every idiot comes up with a brilliant idea of sorting out China and Trump is one of them .

每一个白痴都会想出高招来修理中国,特朗普就是其中之一。
Ajay Varma

9350

Ajay-4 days ago-Follow

Trump has now intestified his attacks on China ,chinese tech investment in US is his next target which is definitely going to hurt the chinese very badly

特朗普现在已经明确表示了他对中国的攻击意图,中国在美国的科技投资是他的下一个打击目标,这肯定会对中国造成非常严重的伤害
Gautam Khanna

1358

Gautam-4 days ago-Follow

trump is a big fool in front of the Chinesegovernment .

特朗普在中国面前就是个大傻瓜。
K P Pandey

8961

K P Pandey-4 days ago-Follow

The while world will go against China

全世界都将与中国作对
Sarada P Samantaray

22486

Sarada P Samantaray-Mumbai-4 days ago-Follow

the bilateral fight between US and China is getting bitter and bitter day by day!

中美之间的双边斗争日益激烈!
Abhaykumar Bhandari

707

Abhaykumar-Akola-4 days ago-Follow

India is also doing same against China.

印度也在对中国采取同样的行动。
Muchhad

3107

Muchhad-world-4 days ago-Follow

good

好
KONFUCIUS KEN

23770

KONFUCIUS KEN-4 days ago-Follow

It is just a case of trade and business barter. Critical ( available) technology has adequately been transferred and improved upon by the Chinese in the last two decades. President Trump probably is concenterating on technology being transferred ( future) from military to civil domain after gestational security lock in period.

这只是贸易和商业交易的例子。在过去的二十年中,中国已经充分地获取和改进了关键技术。特朗普总统很可能是在考虑将技术从军事领域转移到民用领域。
Sriram Balu

3993

Sriram Balu-Chennai-4 days ago-Follow

Both trump and China will target India first.

特朗普和中国都将首先将目光转向印度。
Sumit Khandelwal

279

Sumit Khandelwal-4 days ago-Follow

It''s time India could benefit.

现在是印度从中受益的时候了。
Marimuthu Kaliyamoorthy

885

Marimuthu Kaliyamoorthy-4 days ago-Follow

TRADE WAR IS AVOIDABLE.

贸易战争是可以避免的。
Da Da

27115

Da Da-4 days ago-Follow

One one must accept fact than US President Trump, though whimsical or erratic still he is capable of challenging China in his own terms.

大家都必须接受事实,尽管美国总统特朗普总是异想天开、反复无常,但他还是有能力用自己的方式挑战中国的。